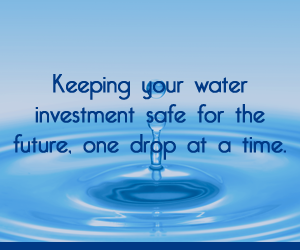 The Water District is monitoring the quantity and quality of ground water by installing permanent monitoring wells within the District. At this time there have been 28 monitoring wells installed. These well are being tested for nutrient content and the static water level. This is done before irrigation begins and after irrigation is finished. this shows the draw down from irrigation and the recharge after irrigation. The board has the capability of testing for whatever is needed in the foreseeable future. The Water District shall maintain testing and proof that they are monitoring water within the district, The monitoring wells are equally distributed within the seven counties, those being Butler, Dunklin, Mississippi, New Madrid, Pemiscot, Scott, and Stoddard and managed by a board of directors.
Currently, the water district is cooperating with the US Geological survey as they access the hydrology of the lower Mississippi River water sources. Southeast Missouri groundwater capacity far exceeds the use rate.
The Water District also monitors the legislation that would effect or harm any water usage by landowners.  The Water District worked and helped defeat in committee House Bills 880 and 881. These bills would have eliminated local boards and transferred the rule making authority, permit issuance, fee setting and hearing appeals decisions of the board to the Department of Natural Resources .Also worked and helped in the passage of House Bill 1179 and Senate Bill 604. These bills would prohibit any large water user from conveying water withdrawn or diverted from the Southeast Missouri Regional Water District to a location outside the District.  Governor Jay Nixson signed this into law on June 18, 2012.
Along with the monitoring the water and building a data base we will do informational programs to the public.
A GOAL OF THE BOARD IS KEEPING YOUR WATER INVESTMENT SAFE FOR THE FUTURE ONE DROP AT A TIME.  
The District meets quarterly, or as needed, at the University of Missouri Fisher Delta Research Center, south of Portageville, Mo.
Citizens of the counties within the District are welcome to attend the meetings as a guest. Anyone outside the District counties is required to have permission from their board of directors to attend.