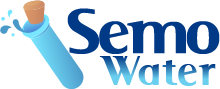 Keeping Farmers & the Public Safe
At Southeast Missouri Regional Water District, we work to help land owners, farmers and the public be protected and secure.
Areas Served
Semo Water
Formed in 1992, the District was created to promote and maintain water resources, conservation, management, development, and sponsoring.
It also serves for the participation in water resources planning and management programs of appropriate state, federal and local agencies, and financing such measures.